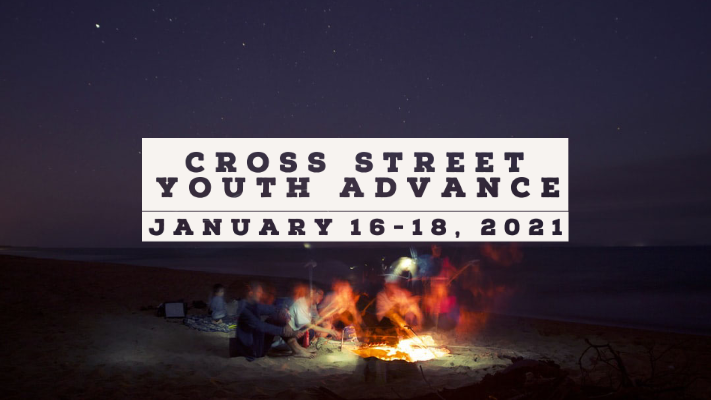 CROSS STREET YOUTH ADVANCE 2021
IS Saturday January 18th at 11am until Monday January 20th at 2pm
IS in beautiful Brooksville, Florida

IS for middle and high school youth.

IS a discipleship camp, with awesome times of worship, bible teaching and fellowship

IS a life changing experience and a great opportunity to surge into a new level in your relationship and commitment to the Lord.

IS a awesome opportunity to meet new friends that will last a lifetime.

IS great times of sports, crafts, swimming, hiking, archery, campfires & hayrides.
COST
The cost of the advance is $100.

This includes 6 meals, lodging, activities and a shirt!

Deposit amount is $35 and can be made from the site or mailed to:
Message Ministries – PO Box 7158 – St. Petersburg, FL 33734
THINGS YOU NEED TO KNOW:
Next years advance is going to be amazing.

Hurry because we are limited on space.

Your spot is secured by making your online deposit of $35 or by paying in full by hitting the link on this page or sending your check made out to Message Ministries to – PO Box 7158 – St. Petersburg, Florida 33734.

If you have any questions regarding the advance just write us at crossstreet7@aol.com or call our office at

727-527-0595
APPLICATION AND OTHER THINGS:
Day of Camp reminders:
Please be sure to bring:
1) Your signed and notarized camp form. Or bring a parent who can sign the form in front of our notary.
2) The things listed on our camp 'What to Bring" list
3) The rest of your payment for camp, if it has not already been made.
4) Lunch for the first day.